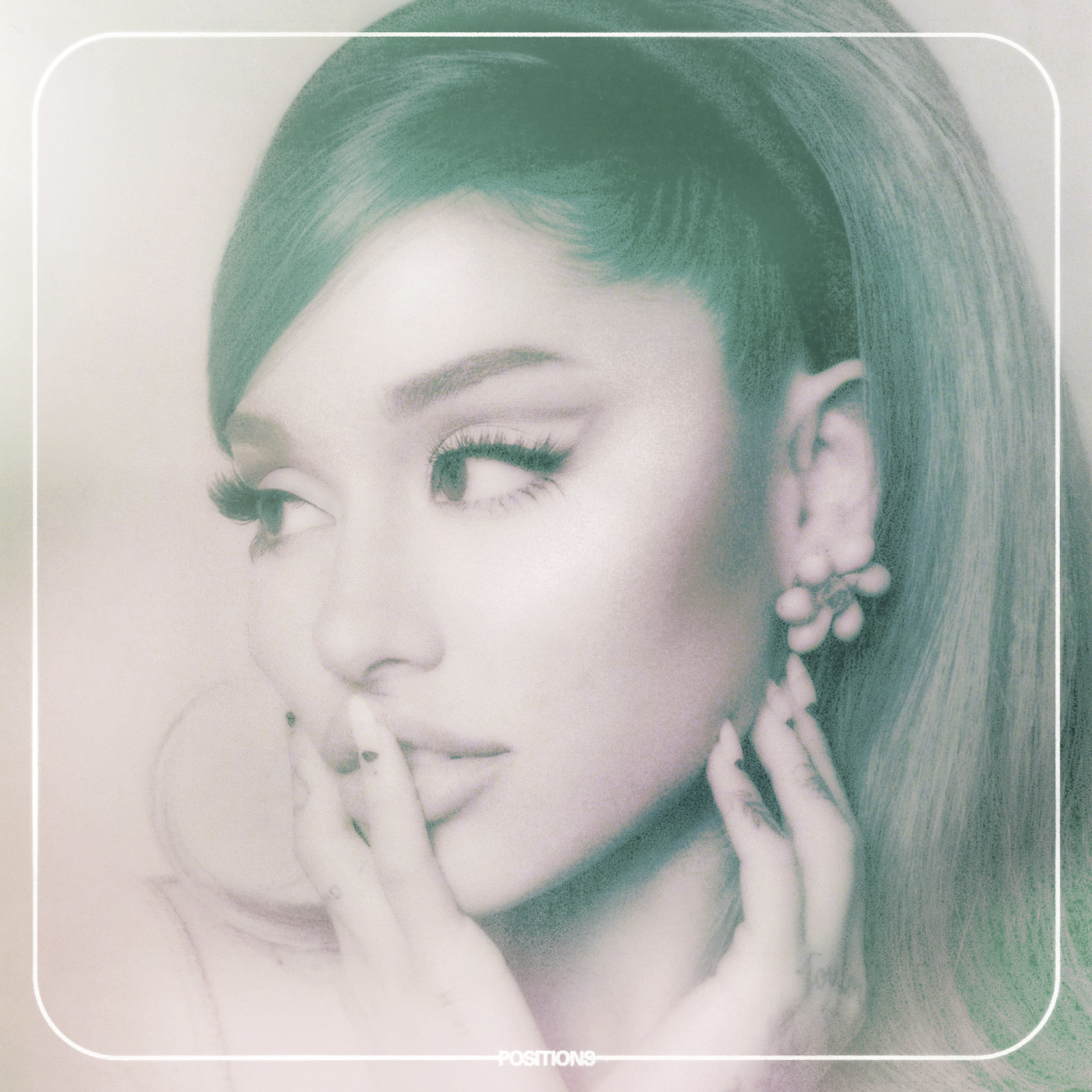 Release Date: October 30, 2020
Ariana Grande released her sixth album, Positions last Friday, and as always this queen delivers. I've been listening to this album on repeat. I like to describe this album as intimate, dreamy, playful, risqué, and cute, I love it. The style of this album is different from her last release, as each of her albums are pretty much different from the previous one, which I also love. Her vocals on this album are beautiful and harmonious, which is no surprise here. I also love the orchestral sound that this album has, along with the sound of R&B, Doo- Wop, Disco, and a little Trap music. Here's the track list for Positions. I adore the whole album, but below I've bolded my favorite tracks off the album aka the ones that are on constant repeat lol.
Track List:
1. Shut Up
2. 34 + 35
3. Motive (Feat. Doja Cat)
4. Just Like Magic
5. Off The Table (Feat. The Weeknd)
6. Six Thirty
7. Safety Net
8. My Hair
9. Nasty
10. West Side
11. Love Language
12. Positions
13. Obvious
14. POV
Here are a few reviews of the album by critics:
Mary Siroky of Consequence of Sound detailed the album as "showy", "wildly theatrical", filled with romance and flirtation, establishing a blend of Dangerous Woman (2016), Sweetener (2018) and Thank U, Next (2019), while dismissing the guest appearances as its weakest songs.
David Smyth of Evening Standard praised Grande's voice as "a thing of great beauty", but remarked that she "isn't firing as hard as she was when she released her last two albums".
Hannah Mylrea of NME affirmed that Positions is "jaw-droppingly good fun", however, observed that the washy melodies result in indistinct songs, deficit of Grande's "trademark sparkle".
Positions is fun, shows her journey as an artist and person, it's mature, and magical. I really love this album. Have you listened to Positions ? If so, what are your favorite tracks ?
Also scroll to the bottom for a surprise pic !
Rating: 5/5
This is a makeup look inspired by Ariana's song, Just Like Magic. Clearly this is one of my favorite songs off the album and I just love the message of the song regarding positivity, manifestation, and the law of attraction.
Thanks for reading, until next time !